About Us
We are here to serve you, because we believe great taste unites the differences among us.
WAKi Malaysian Dim Sum is a re-branding and combination of our previous premises; WAKi Restaurant and RaSia Cafe. Managed and owned by Waki Rasa Asia F&B Sdn Bhd under WAKi International Group.
WAKi has become a popular brand for health product expanded internationally venturing into Asia Pacific and Europe countries. Expanding the business, WAKi Malaysia ventures into F&B serving out best Dim Sum along with local and western cuisine suitable for Malaysian local taste.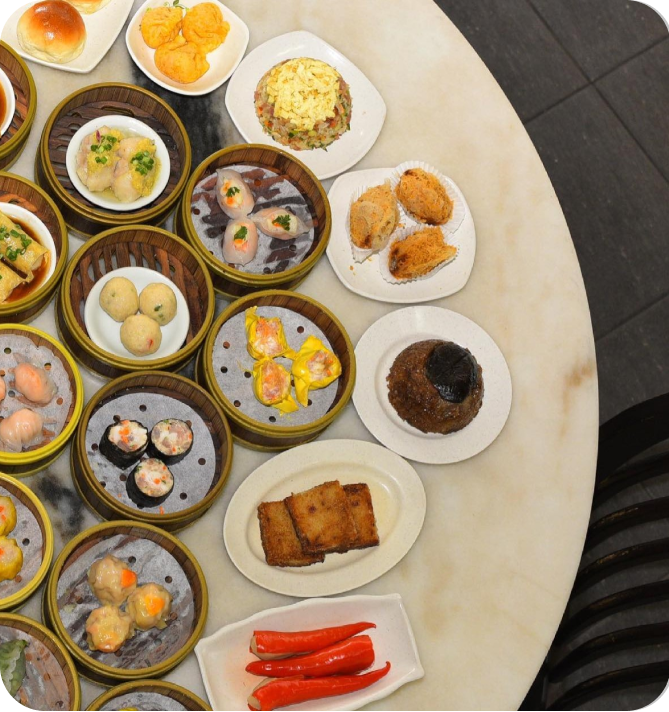 What We Can Offer
99% Homemade
Home cooked dim sum made by our local chefs.
100% Fresh Ingredients
We only use fresh ingredients with the highest quality to make all our dim sum every day.
101% Heart & Effort
We assure you of our best service at all times.
Halal Certified by JAKIM
Our products, raw material, preparation method are in compliance with Islamic Law.
Opening Hours
Monday to Sunday
7:00 am - 3:00 pm
Make your order to get our menus delivered to your doorstep
or take away at our restaurant for faster service
Customer Reviews
What They Say About Us
The dishes were good and tasty. nice environment. Very affordable.
- Shs Shark
The best dim sum I had ever eat. Great service. Friendly staff
- Wei Chun
Great experience and the price is acceptable
- Hao Yan Tio
哇靠 這麼那麼好吃 天呀!真的好好吃 真的好好吃 真的好好吃 真的還好吃
- Z Yie
The food is so yummy!! And there are so many choices 🥰 I just want to have it all !! Recommend u to come with anyone as it's halal as well 😉😉 Best brunch. Tasting menus. Comfort food
- Wei Shi